t-Retail helps our airline partners accelerate their transition to retailing excellence by enabling a truly differentiated omni-channel experience spanning offer, order, settlement, and delivery.
Overview
The t-Retail Platform is centered around the t-Retail OMS, which serves as an all-encompassing Offer and Order Management System. With the t-Retail OMS, airlines can exercise complete control over their offers, orders, and distribution strategies across all channels.
The t-Retail OMS offers a wide range of capabilities, including shopping, merchandising, integration orchestration, aggregation, offer management, order management, payments, commissions/incentives, servicing, and reporting, to name a few. It provides airlines with an omni-channel "One-Stop Travel Shop" that caters to both direct and indirect channels.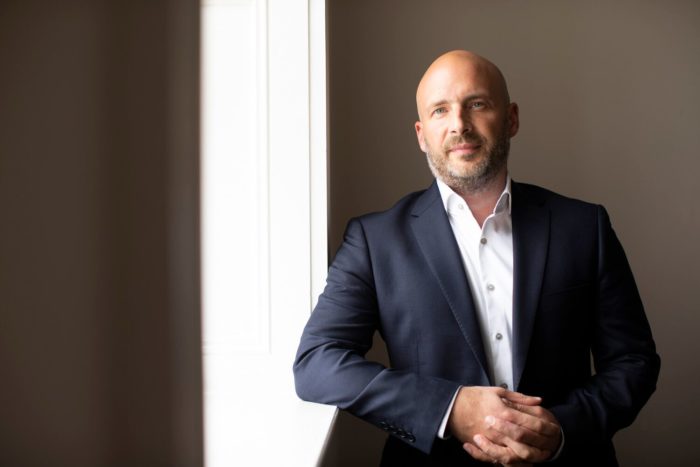 t-Retail delivers unrivalled capabilities in Dynamic Offer and Order Management with seamless delivery of rich content and differentiated Offers. Using t-Retail, airlines can effectively control and optimise their product offers, drive additional revenue, and reduce distribution costs.
Features
All OMS functions, services, and products are exposed to both direct and indirect channels through the t-Retail Digital Experience, the t-Retail REST API, and through the t-Retail Agency Selling Portal and NDC APIs.
Offer Management

We specialise in optimising offers for both air and non-air products. Our focus is on being customer-centric, contextualised, and relevant. With our advanced offer management capabilities, we can provide intelligent offer recommendations and personalised offers based on deep customer insights. This allows you to deliver offers that are tailored to the needs and preferences of each customer.
Order Management

Our platform offers comprehensive order servicing and management capabilities, allowing for seamless order creation and servicing across all channels. Additionally, our system provides individual partner/seller control over order access, commissions, and payments, regardless of whether they are IATA or non-IATA sellers. We have also established integrations with all major PSS and GDS systems to ensure streamlined operations.
Fulfilment & Reporting

Our platform offers a PSS-independent order repository with strong fulfillment capabilities. We support reporting and settlement through legacy BSP/ARC and One Order revenue accounting integrations, and provide comprehensive analytics, sales reports, and dashboards for both order creation and servicing transactions.
Key Capabilities
+

Partner & Seller Management

Through the t-Retail Seller Profile, our airline partners can easily manage their network of sellers and partners. Supported sellers include traditional agencies, OTAs, meta search engines, TMCs, GDSs, NDC Aggregators, etc.

The Seller profile enables:

Simple definition and management of sellers of all types through an intuitive interface.

Multi-level parent-child seller hierarchies.

Support for both IATA and non-IATA agencies.

Offer and Order Management processes fully aware of the seller's market, configuration, rights, and roles.

Every operation/transaction can be tailored to the context of an individual Seller.

+

Rich Content Management

The t-Retail OMS provides extensive content management and curation capabilities. It includes a Content Module that integrates with external Content Management Systems (CMS). The Content Module sources rich content (multi-lingual product names, descriptions, image URLs, etc.) from a CMS and stores it locally in t-Retail's Content Store. The content used is determined in real-time based on customer-centric determination rules.

Dynamic content based upon context and customer segment.

Support for Multilingual product content.

Rich content for air and ancillary products and descriptions.

Integrations with leading enterprise CMS providers.

+

Offer Management and Merchandising

The OpenJaw t-Retail OMS delivers unrivalled capabilities in Dynamic Offer Management with seamless delivery of rich content and differentiated Offers.

Capabilities include:

Intelligent merchandising of air and non-air ancillary products including baggage, seats, meals, lounge, experiences, accommodation, car hire, and vacations.

A segmentation framework that supports the creation of personas and microsegments used in offer optimisation processes.

Intelligent cross-sell, upsell, and Offer Optimisation based on context, segmentation, propensity, and AI product recommendations.

Fare Families and Branded Fares including both industry and dynamic branded fares.

Points/Miles payment and mixed combination payment types.

+

Dynamic Offer Management

Dynamic Offer Management is supported through the combination of OpenJaw's Offer Engine in conjunction with customer insights sourced from our Customer Insights Platform, t-Data, or through integration with a third-party Customer Data Platform. This enables an airline to combine contextual parameters with customer insights to dynamically optimise the offer in real time.

The capabilities include:

Dynamically creating unique contextual and customer centric offers in real-time.

Support for targeted a-la-carte and bundled offers for air and non-air products based on customer insights and context.

Ability to dynamically tailor offer pricing to include marketing promotions and package/bundle promotions on top of filed pricing.

Ability to use AI predictions and propensity values together with the airline's own business logic to create more customer centric offers.

+

Order Management and Servicing

t-Retail OMS supports comprehensive Order Servicing capabilities exposed through multiple channels including the NDC API, Travel Agency Portal, Airline Contact Centre, Manage My Booking; enabling customers and sellers to automatically manage Orders.

Capabilities include:

Synchronisation with PSS PNRs.

Non-Homogenous and per passenger flight changes. Voluntary and Involuntary changes. Date/Time changes, and Routing changes.

Cabin or Fare Family upgrades.

Cancellation and Automated refunds.

Update customer details, APIS and/or customer FFP details.

The t-Retail OMS has comprehensive fulfilment and reporting capabilities and fully supports the transition to a single customer order while remaining compatible with traditional passenger revenue accounting processes during the interim period.

Capabilities include:

ONE Order compliant fulfilment with revenue accounting integration via ONE Order standards (OSIN/SSCN).

Compatible with Legacy PSS ticket/EMD fulfilment processes.

Support for hybrid One Order and legacy PSS ticket/EMD fulfilment processes

BSP Settlement and Sales Reporting of transactions through Integration with IATA's IFG product.

Retail Analytics is purpose-built for Airline Retailing and is designed to answer key questions from our airline customers. It includes both business and operational insights to help our customers achieve retailing success.

Omni-Channel Data Collection: Retail Analytics seamlessly captures and integrates data across all channels and propositions including web, mobile, and NDC.

Purpose Built Dashboards: Explore and gain insights on the performance of your products and services through Key Performance Indicators (KPIs).

Ad-hoc Analysis: Capabilities include granular drill-down flexibility across dimensions, metrics, and timelines.